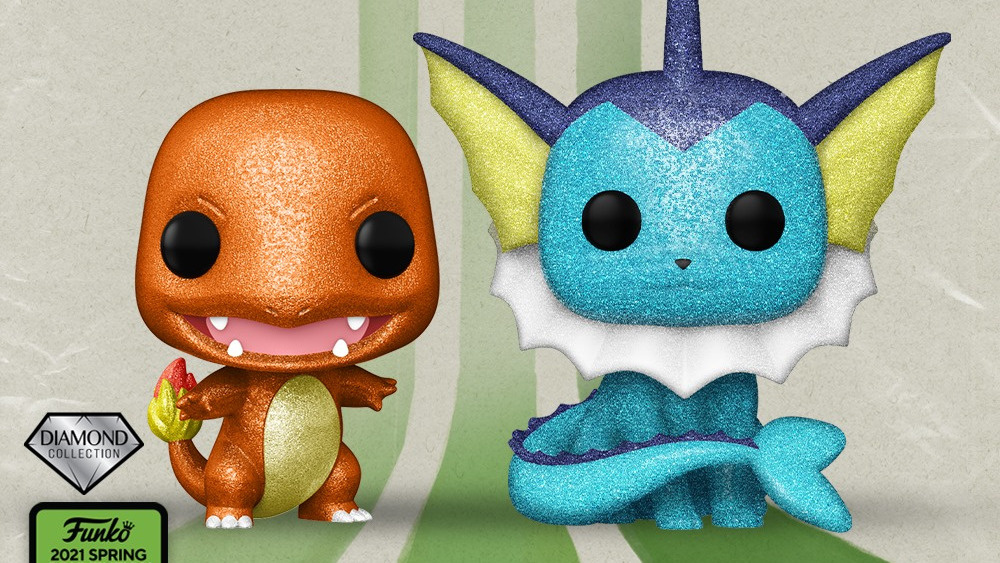 Not long ago we received news that Funko is expanding its range of 1st generation Pokémon. Including a metallic silver Bulbasaur, these are expected to arrive later this year but, in the meantime, Funko has just announced two new exclusive variants for Charmander and Vaporeon.
Call them "Diamond variants", these brilliant figures are expected for the next Funko Virtual Con Spring 2021, in collaboration with Comic-Con Emerald City. The ongoing global pandemic hasn't stopped Funko from releasing exclusive products for the convention – it's just doing it with a modified strategy.
Released on March 4, they will be available through Funko Online Store. In the US, anyone looking to buy them from mainstream retailers will find Charmander exclusively at Target, while Vaporean is slated for Barned & Noble.
For more information on regional exclusives elsewhere, you can find them at Funko official blog post.
Will you buy these variants? Let us know in the comments below.