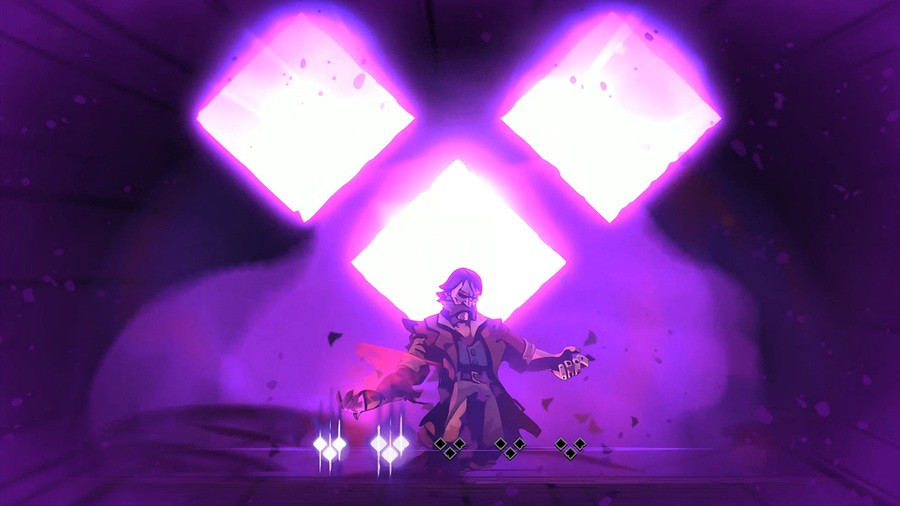 Nintendo's 2021 release schedule for a while looked a little naked, but one Nintendo Direct Oversized later and it suddenly feels like there is much more to look forward to. Now, in a new Indie World newsletter, Nintendo has highlighted exactly that, highlighting some of the indie titles we should be looking for as the year progresses.
"The 2021 release schedule is already looking bright," Nintendo says, "with a range of games featuring a chorus of diverse voices, infusing life, art and fantasy into the Nintendo Switch library." You can consult the full The Indie World newsletter here, but here are those 2021 titles that Nintendo decided to choose:
Launch date: February 23 | Read our review
Deep in the four Great Dungeons, the ancient seals that keep the Titans at bay are severely weakened and their minions have unleashed terror upon the world. The goddesses who forged the seals long ago have made a desperate appeal for a band of heroes to come forward and save the people from a terrible fate. Team up with friends to battle procedural dungeons and explore a vast overseas world full of secrets.
Launch date: February 23
You searched for untold riches, eternal life, and the power of the gods: it led to this cursed temple, a seemingly endless maze of snares and devious monsters. Unique and powerful curses influence every exploration, bringing a twist to every action. Unlock and upgrade powerful weapons, face deadly bosses and challenge him
Death god.
Launch date: February
The crew of a drifting spaceship face a mysterious and deadly threat known as Gnosia. Having no idea who among them really is the enemy, they hatch a desperate plan for survival. The most suspicious of them will be put to sleep one by one, in order to completely rid the ship of Gnosia. Can humans come out victorious? Or is humanity doomed? Find out when Gnosia invades
in February.
Launch date: March 4
The waters in front of you are dark and you cannot see far, but you still have a light to guide you. Travel with Kay, a lonely woman who has become a monster, as she navigates uncharted seas in search of a way back. Meet the monsters that fill this strange world, uncover secrets hidden beneath the waves, and find out what it means to be human. Explore an evolving world where nothing is quite what it seems.
Launch date: March
Sent to an island far from home in the flying city of Gideon, Shane must pass the trials and return as an engineer or face banishment. Testing is the ultimate test every engineer must endure before taking on the honored role. But fate and desire rarely align, and in a world divided between honored engineers and villainous artists, Shane finds himself torn apart. Experience this bittersweet story of love, ambition and a company on the verge of something new in March.
Launch date: April
Discover the secrets of the rainforest in search of a mythical beast, the Tunche. Live a unique experience every time you travel in the jungle, cross different paths and face fantastic creatures. With charming hack-and-slash fights, local co-op games, and a dash of shamanic witchcraft, you'll experience a magical tour of Peruvian legends and folklore. Venture into the jungle when Tunche arrives in April.
---
Are there any indie games that you are really looking forward to? Something in particular from this month's Live? Please feel free to share your most anticipated games with us in the comments below.