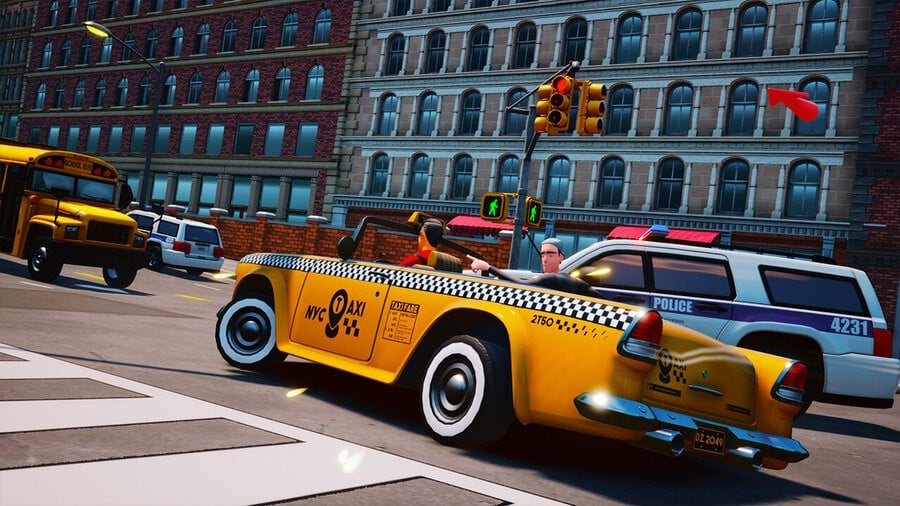 Back in december, Chaos Taxi has been announced for a wide range of systems, including the Switch. Clearly inspired by the legendary Sega Crazy Taxi, the game is about picking up passengers and dropping them off at various locations around a sprawling city, with the aim of doing it as quickly as possible in order to score the most points.
The game's eerie resemblance to Crazy Taxi – a franchise that has been dormant on consoles for years – did not go unnoticed, but the game's original PR indicated that Sega was involved – the company was listed as distributing the game on Asian markets, which suggested it was OK with the release.
However, we have been contacted by Sega (on Taxi Chaos launch day, no less), and the company would like to point out that it is in no way involved in the release or distribution of Taxi Chaos in any market:
A game resembling SEGA's Crazy Taxi is currently being promoted by an external company. As inaccurately stated in some news stories, this title and its publisher and developer have no official or unofficial support from SEGA CORPORATION and its international divisions. We are currently investigating this situation. SEGA places great value on our heritage and will constantly protect our intellectual property. We are also constantly evaluating any opportunities to remake / reinvent our worlds and present them to the public in the form of innovative and high quality experiences.
Interestingly, this statement appears to suggest that Sega is looking for ways to bring Crazy Taxi back to the market. The last title to feature the name was Crazy Taxi Tycoon on smartphones, which arrived in 2017.
Our Taxi Chaos review will be posted later today, so keep an eye out for it.