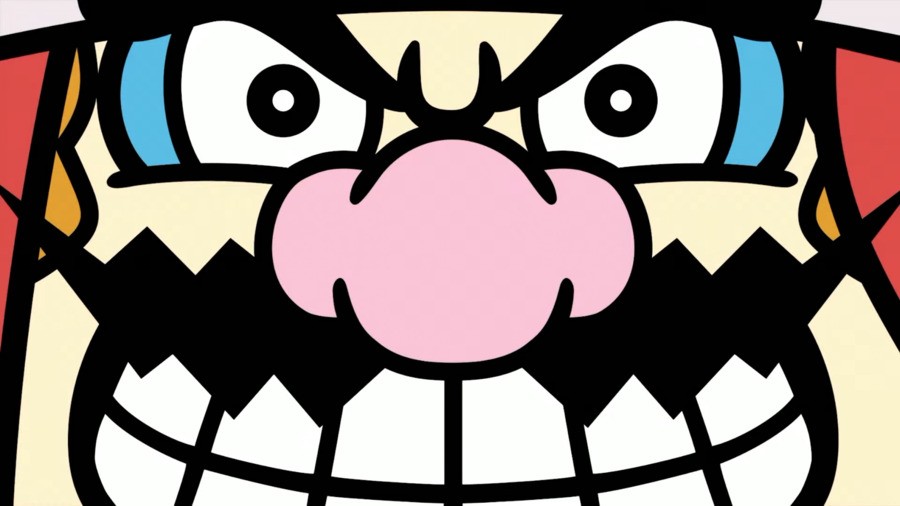 The dust has settled on E3 2021 Nintendo Direct; the big N has remained faithful to its usual approach since the days of the "Digital Event", of about 40 minutes and many announcements.
On this occasion, no individual game captured the limelight to excess, as even the biggest hitters had only a few minutes allotted to their pitch. Considering how far game developers and publishers have been over the past 12-16 months, Nintendo has also presented an impressive roster of proprietary titles that will lead us into the new year, with nearly one big hitter for each month.
Nintendo and its partners on these great games – like MercurySteam and WayForward – deserve credit for having lined up a batch of high-profile titles
As you can see in our Nintendo Direct overview, a lot of things emerged from Nintendo's efforts at E3, and the reaction has apparently been overwhelmingly positive. In our own poll which was asked a few hours after the event, out of more than 5,500 responses (at the time of writing), 57% gave the show an A or B rating (39% a B), with just under 'a quarter opting for a C (average) and 19% opting for a dreaded D or F, although only 4% opted for the lowest score.
A quick glance at the report on the Downloading YouTube Videos to Nintendo of America also shows around 43,000 positive votes for only 3,300 negative votes. While not everyone liked the show – which is ultimately impossible – it was generally well received.
The general feeling within our team is that it was a very good show, and arguably the best Nintendo Direct in a long time (especially with the drastic reduction in the frequency of the main showcases). After a relatively Quiet time for major and exciting software, it also has a mouthwatering game set for the months to come. Nintendo and its partners on these great games – like MercurySteam and WayForward – deserve credit for fielding a batch of high-profile titles in the tough working conditions of the past year.
Below the big one First party games for each month to come, and that doesn't even include a number of highly anticipated third-party games; this gives an idea of ​​how well the rest of 2021 has stacked:
It was also a show that delivered some long-demanded fan favorites – but yes, the wait continues. F-Zero.
After a long hiatus since his last 'clean' entry (if you ignore the spin-off Game and Wario on Wii U), we finally get a return to the classic formula with WarioWare: Get It Together !, which adds co-op for good measure. Mario Party Superstars offers brilliant HD recreations of classic N64-era sets and mini-games, although it's hard to argue with those who suggest it could have been a reasonably priced DLC for Super mario party. Then there's the WayForward-developed remaster of the two original versions of Advance Wars GBA, a smart way for Nintendo to introduce IP to new audiences while delighting older fans and longtime followers who have had to. watch this treasured series take a step back when the Fire Emblem franchise – Intelligent Systems' other turn-based tactical gem – has finally attracted a mainstream audience in the West.
Metroid Dread was arguably the key announcement, however, the one that dominated our community poll in terms of the most exciting reveals. For new fans, there's the buzz of a brilliant 2D Metroid title on Switch, and it's good news that MercurySteam – who developed the excellent Metroid II remake, Metroid: Samus Returns, on 3DS – is at the helm but on much more efficient equipment. For older fans, however, this is a slice of Nintendo history.
following Metroid Fusion on GBA, the Metroid Dread sequel was well known to be in the works over 15 years ago. Its cancellation and all the intrigues and rumors of the day were a staple of the DS / Wii era, and the speculation had been made in the many years since it would never see the light of day (the video, here- above, in which Yoshio Sakamoto gives an intriguing overview of the project is well worth a watch). Notably, Nintendo gave Dread "Metroid 5" status, with Team Ninja developed Metroid: Other M more than ever a "side project", while the First the series occupies its own space in the lore.
For many of our team members, this is the game that arouses the most anticipation. When you combine the fact that this is a main 2D Metroid game with the name "Dread" and all that history, it was a huge project for Nintendo to unveil.
All of this focused on upcoming games, and of course we mustn't forget that the series dropped some huge moments for The Legend of Zelda as well. the Party game and watch is definitely a must-have collector's item, but it was the fascinating trailer for Zelda: Breath of the Wild 2 who stole the show.
It's nice that the sequel apparently has a lot of new ideas to offer. There will be action in the skies, portals, and sections where Link has some pretty wild hair. The fan speculation and deconstruction of the trailer is downright fascinating and fun in itself; We have already delivered to certain theories! The vague date of 2022 is the only letdown there, especially since it could mean "Vacation 2022," but it was great to see some footage and move on.
When you add 2022 reveals and titles from this year's previous Nintendo Direct and other events, such as Splatoon 3 and Mario + Rabbids sparks of hope (which was also touched on briefly here), the future looks bright for major Switch releases next year. With the hardware in its fifth year, and regardless of endless speculation around its successor or iteration, what Nintendo has achieved to date is giving it great momentum. With the system always steal shelves in impressive numbers, E3 Direct has only strengthened Nintendo's hand in the short and medium term.
E3: Mission accomplished, we would say.